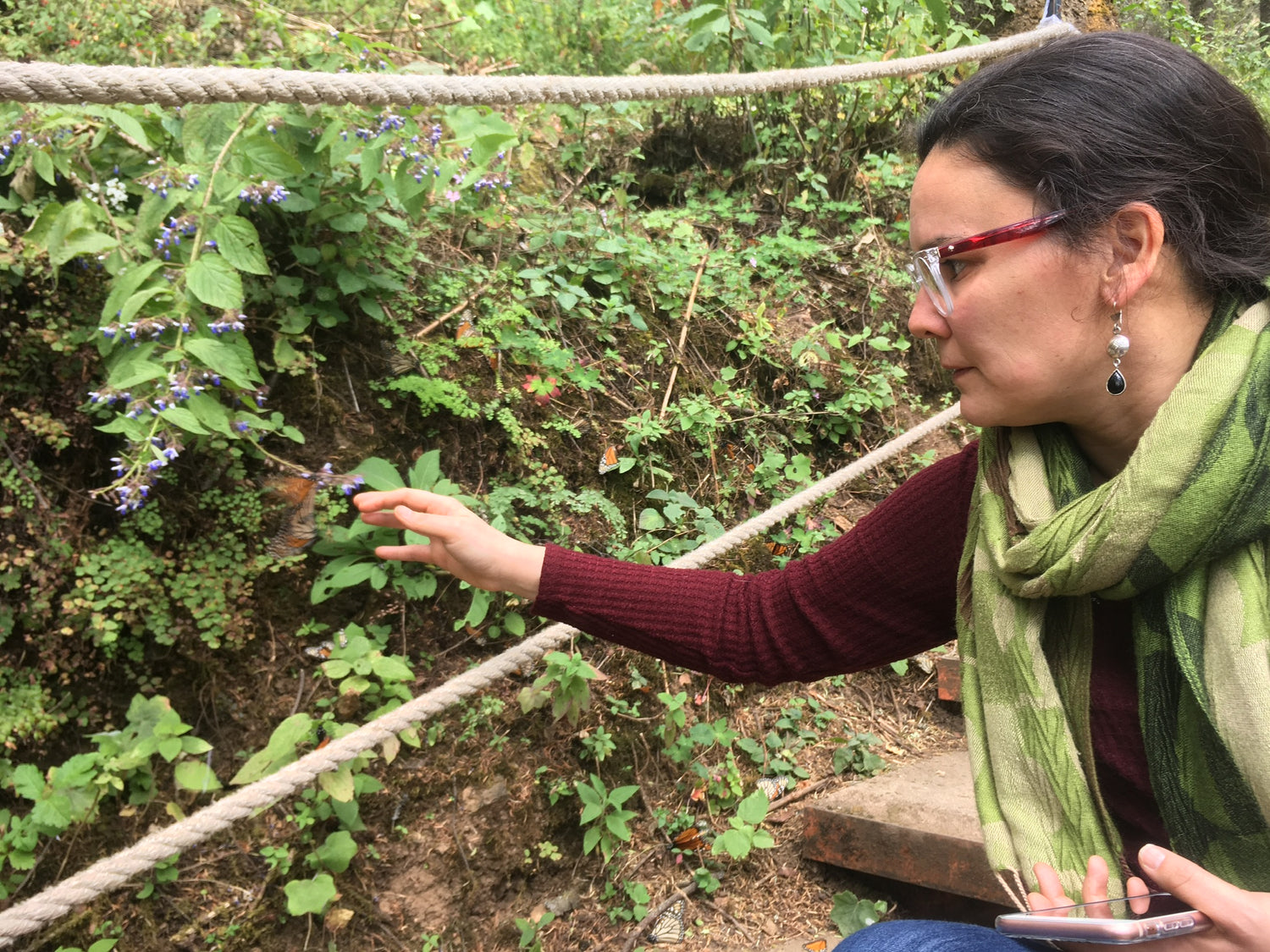 Blair Leano-Helvey
Blair Leano-Helvey founded Idlewild Butterfly Farm in 2015, after working to provide sustainable biological control for plant pests in greenhouses, nurseries, farms and home gardens with her first enterprise, Entomology Solutions LLC. Idlewild Butterfly Farm made it possible for the public to experience the big little world of bugs and butterflies. 
Always passionate about insects and plants, Blair went from playing with bugs in her own backyard to earn her bachelor's degree in Entomology from the University of Kentucky School of Agriculture where she was advised by Dr. Dan Potter. There she gained experience rearing insects in Dr. Doug Dahlman's insect physiology lab.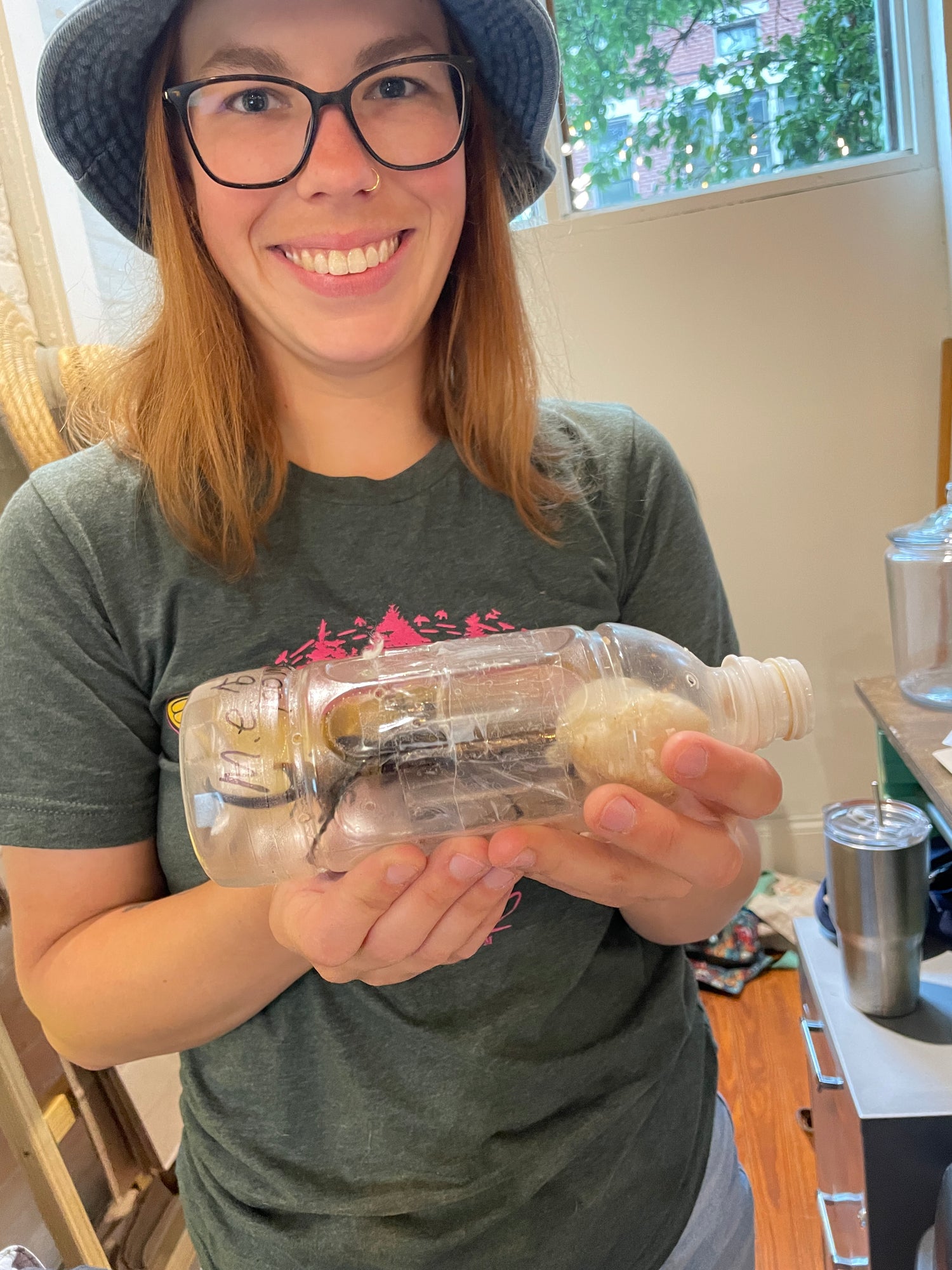 Lauren Thomas
Lauren Thomas is a lab entomologist who cares for the insects in our Insectarium, focused on rearing butterfly larvae. She went to Eastern Kentucky University before transferring to the University of Louisville where she graduated with a bachelor's in Biology. As an undergraduate student, Lauren was able to conduct independent research in Peru studying insect behavior.  
Lauren has been with the Idlewild team since 2018 and she handles the details of insect rearing in our lab. She traveled to Mexico in 2020 to visit the Monarch overwintering sanctuaries.
Amy Shelton
Amy Shelton works (mostly) behind the scenes of Idlewild as a manager to keep our growing business running smoothly. In addition to a Master's Degree in Public Administration and years of experience in the non-profit sector, Amy also brings 20+ years experience as a Spanish Interpreter and cross-cultural guide to organize our butterfly tours to the Central Mexico overwintering sites. Always a lover of insects and the natural world, it was Mexico and the monarchs that eventually brought her to Idlewild. She loves gardening with native plants, growing vegetables, raising butterflies in the garden, keeping bees and traveling to Nicaragua to her family's farm where they are creating a private nature sanctuary.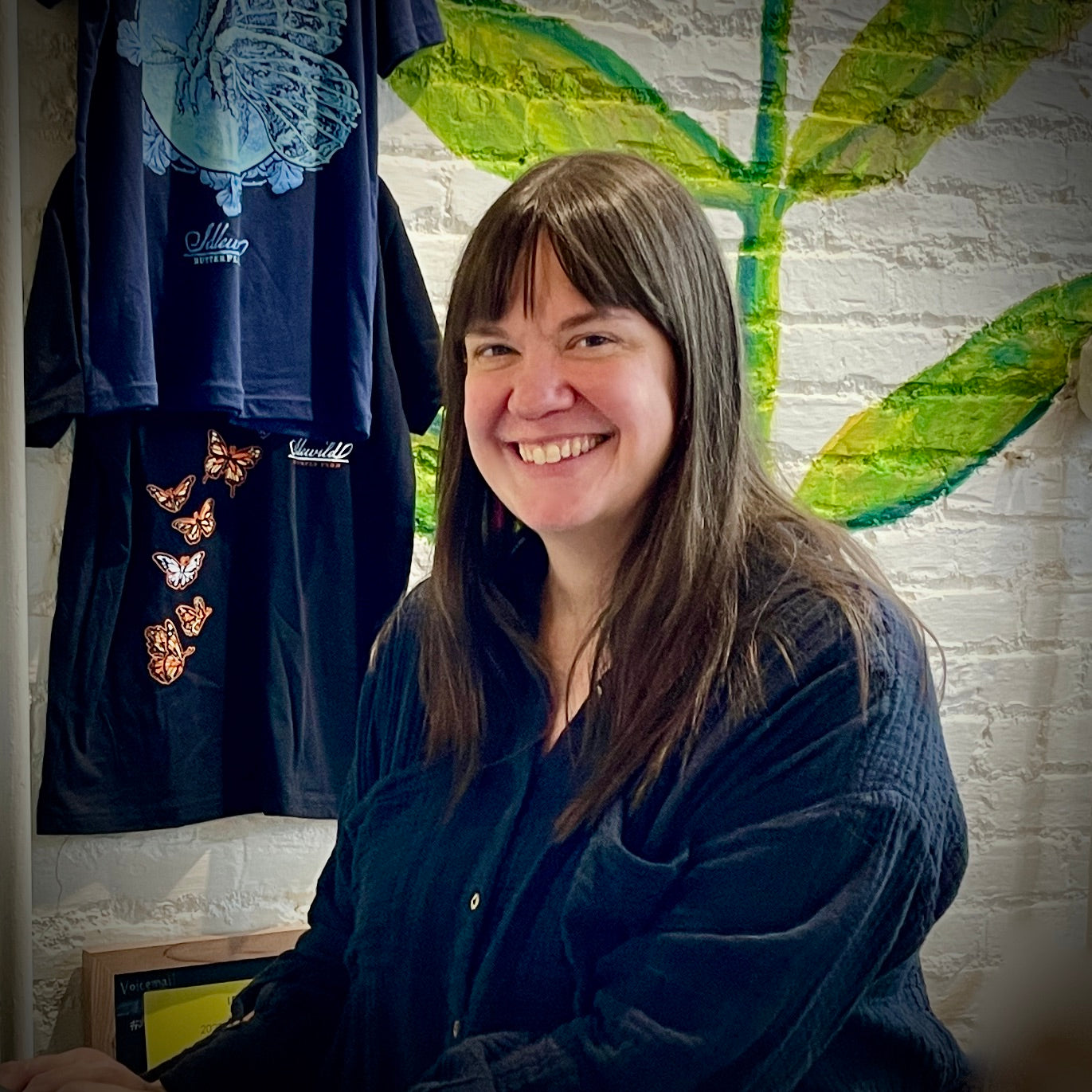 Lorie Baltes
Lorie welcomes customers on Saturdays and lends her creativity to every aspect of our retail and event experiences. Despite her art degree from The Art Institute of Chicago, including some impressive insect detail drawings, she came to Idlewild as a loyal customer, always building her pollinator-friendly urban garden. When she's not working at Idlewild she is a birth doula. She similarly helps our customer with detailed and loving care instructions for the insects that they adopt.