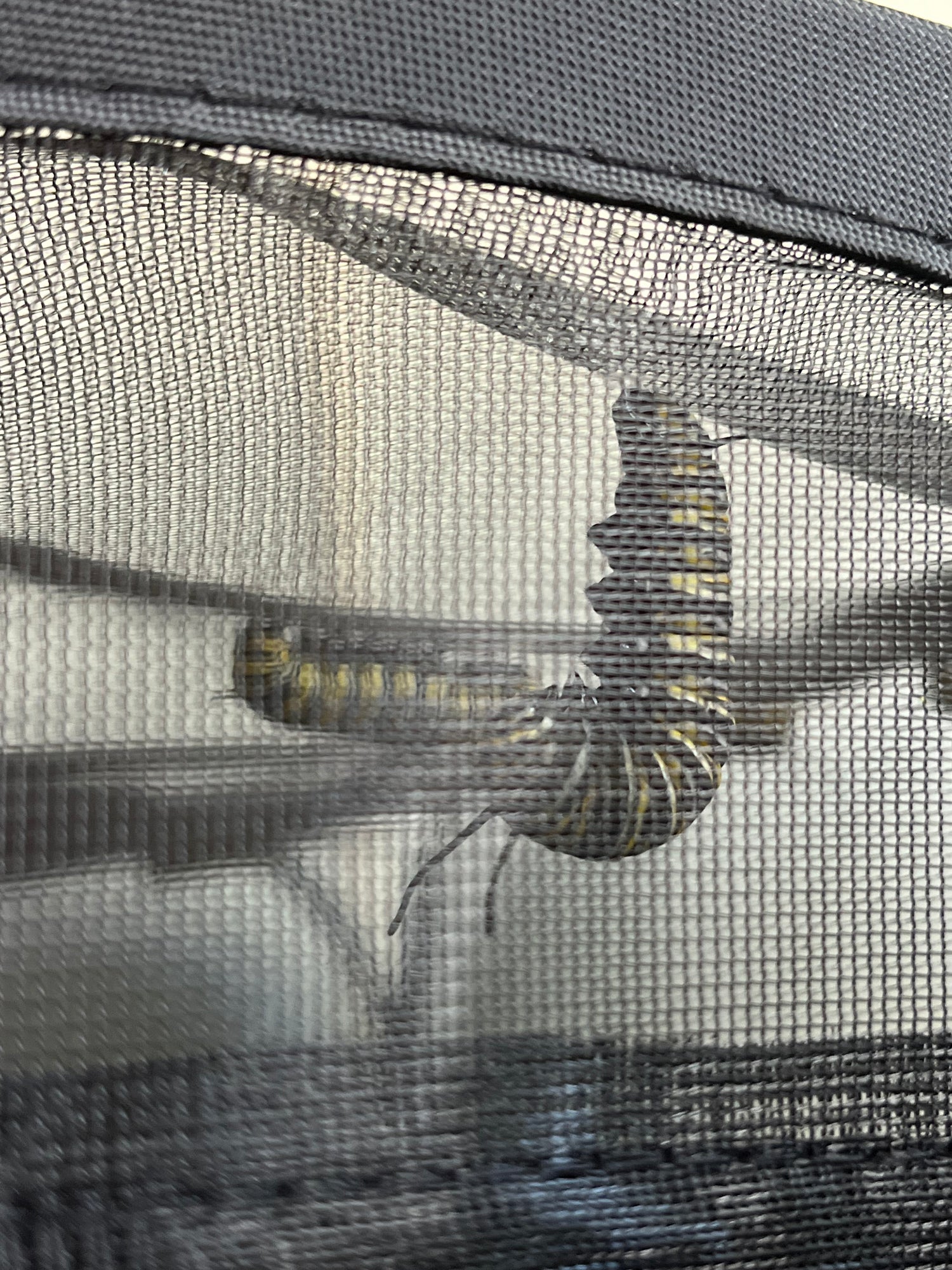 The Butterfly Rearing Lab
A butterfly farm is a livestock farm like any other - our livestock just happens to be tiny!
At a butterfly farm, butterflies are reared in a controlled environment and given human attention and care to produce beautiful, healthy butterflies - just like any other farm! And like other farms, our butterflies are available commercially: for live exhibit, as educational kits, or to release at special events. Butterfly farms are where butterflies in zoos, conservatories, and classrooms come from! The butterflies we raise are part of exhibits across the United States.
The Butterfly Life Cycle
Hungry Caterpillars

After mating, adult butterflies lay their eggs on specific host plants so that their caterpillars can eat the food they need to grow. Caterpillars are picky eaters! Without their host plants, they cannot lay eggs or reproduce.

Now Pupating

Once caterpillars have feasted on their host plant, they begin the process of forming a pupa (also known as chrysalis cocoon). Once the pupa is formed, the caterpillar transforms into a butterfly.

Into Flight!

The duration of the life-cycle of butterflies is different for every species. Once the pupa has completed metamorphosis, the butterfly will begin to emerge. It will pump blood through its wings for some time before it is able to fly. And then, the cycle starts again.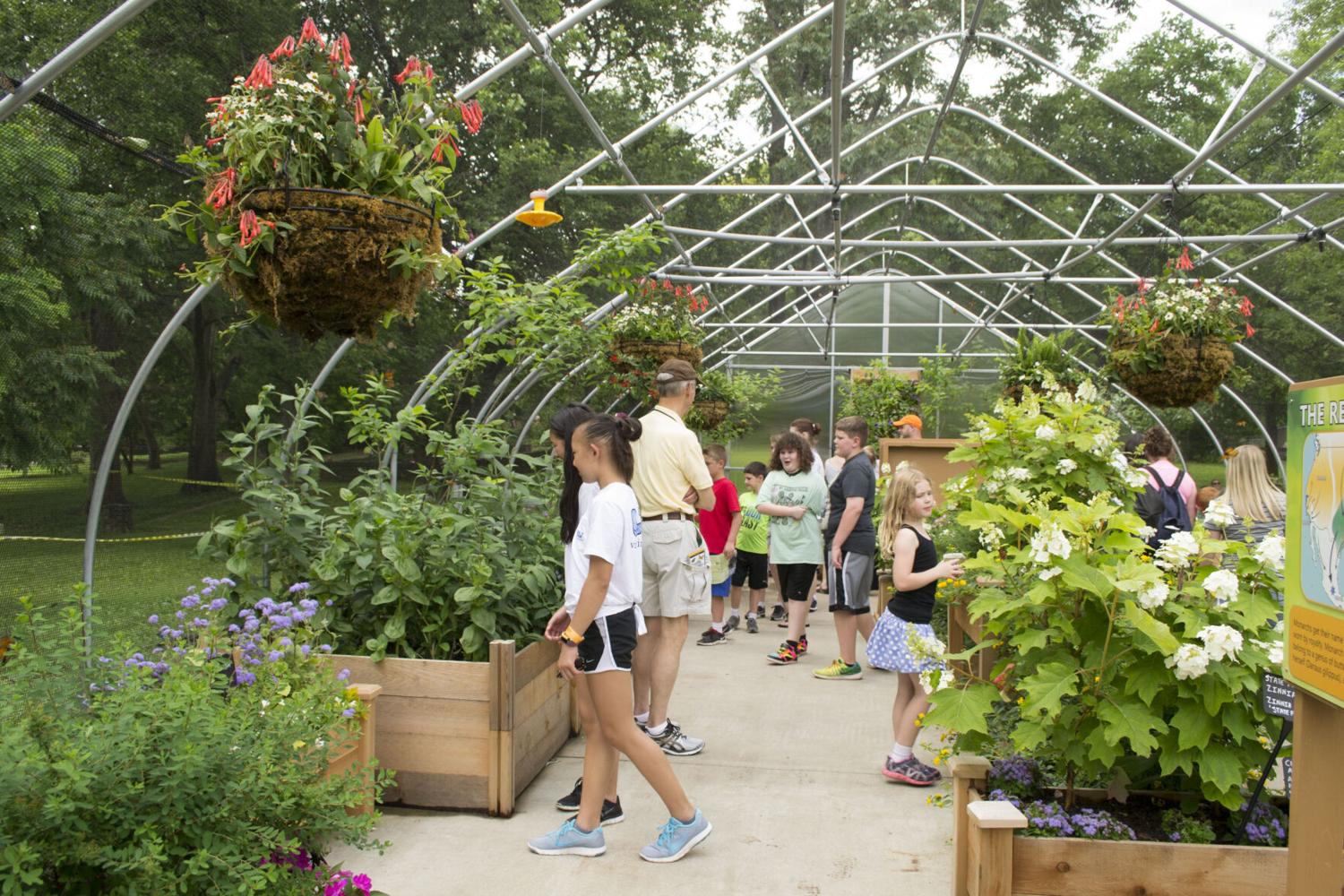 Butterfly Exhibits
Idlewild Butterfly Farm specializes in producing butterflies native to the Eastern United States, primarily to supply exhibits at zoos, botanical gardens and more. Our entomologists use methodical butterfly rearing techniques to produce beautiful and healthy butterflies and have years of experience consulting on exhibit design. Let us supply your exhibit with professionally-reared, disease-free butterflies. We offer unmatched species diversity and can create a stunning package for your space. We are open for inquiries for exhibit clients for 2024 and are currently reserving exhibit orders until January 2024.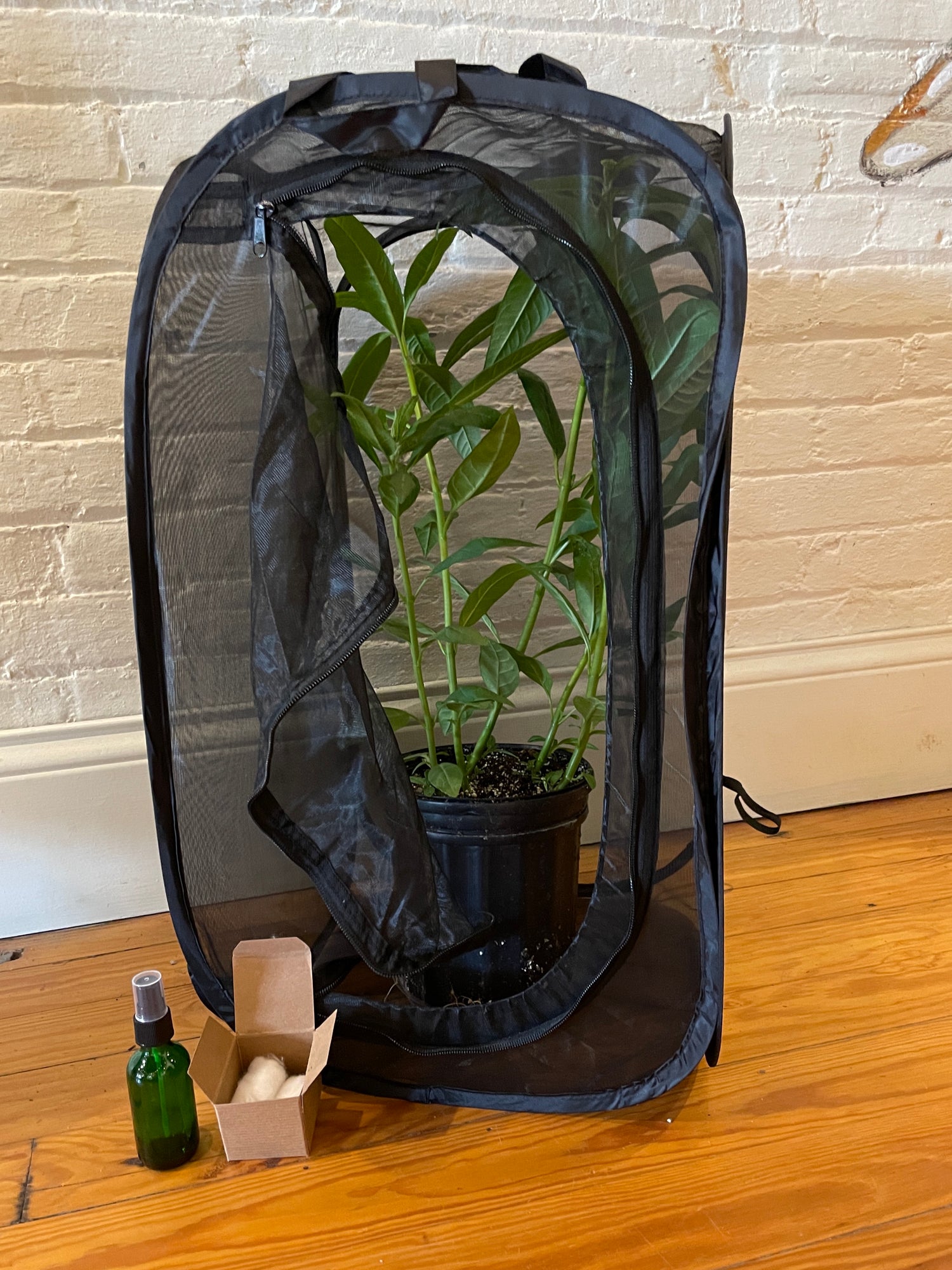 Experience Metamorphosis
Experience the amazing transformation of the butterfly with one of our butterfly life cycle kits! Hatch your own butterfly at home with one of our beginner-friendly chrysalis adoptions or witness the full caterpillar-to-butterfly life cycle with a complete metamorphosis kit that includes caterpillars and a host plant. Butterfly kits will be available for local customers during Butterfly Season (late May to September). Sign up for our email newsletter to hear when chrysalis and kits are available.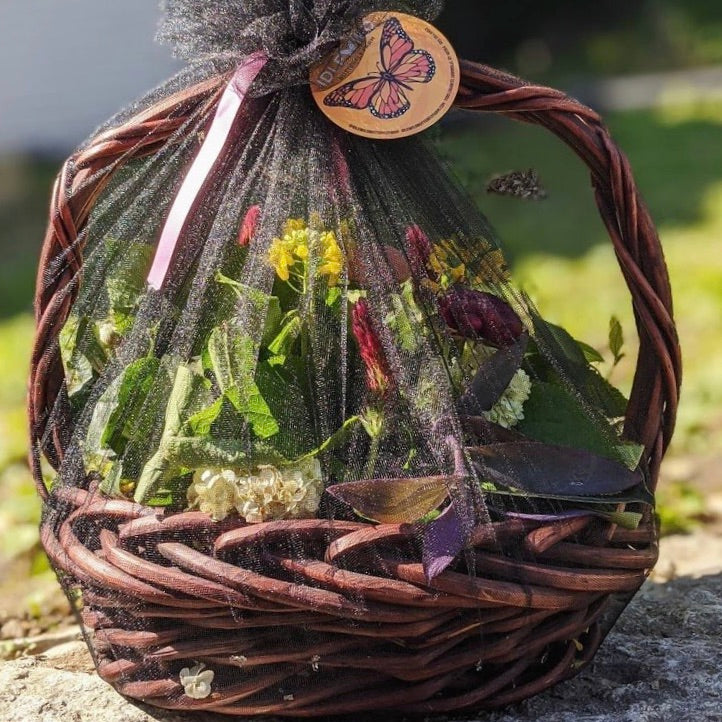 Local Butterflies for Release
Butterfly releases are a meaningful way to honor metamorphosis and change in life, whether a wedding, a funeral, a memorial or just because. Adult butterflies for release may be ordered for local pick-up only, the minimum order is 1 dozen and orders must be placed at least 6 weeks in advance. Due to our focus on breeding for exhibits, butterfly orders for the public are subject to availability. Butterflies for release are available during butterfly season (late May through early October).
We do not ship butterflies or chrysalis out of Louisville, Kentucky for release or individual use, only for permitted and certified exhibits.
Mother's Day Butterfly Baskets are available for pre-order in early April. Each basket includes Painted Lady butterflies to be released and either potted plants that can be planted in your garden or a floral arrangement from Hazelfield Farm. All baskets must be pre-ordered.
Purchasing Butterflies for Release
Can I Purchase Butterflies Online Through Your Website?
No, due to fluctuating availability please contact us via email form below to inquire about your order. We will respond as soon as possible. At this time we are only able to take orders for local pickup in Louisville, Kentucky, with a minimum of 1 dozen. Thank you for your interest in buying butterflies from Idlewild Butterfly Farm! Please fill out this form to indicate your interest in an order, below.
Refunds & Replacements
We guarantee that butterflies, pupae, caterpillars, and all other live insects are lively and beautiful upon departure from our facility. Since insect care is out of our control all live insect and butterfly sales are final. Please contact us on the day of receipt if there are any issues with your order.
BUTTERFLIES ARE ONLY AVAILABLE LATE-MAY THROUGH EARLY OCTOBER. The 2023 Butterfly Season has ended.