Igniting a Passion for the Planet
Idlewild Butterfly Farm brings science ALIVE in the classroom! While insects may be small, their presence on Earth is huge: with over 900,000 identified species, there are more kinds of insects than all other animals and plants combined.  It is our mission to educate people of all ages on the important role the tiniest creatures play in nature to ignite a commitment to conservation.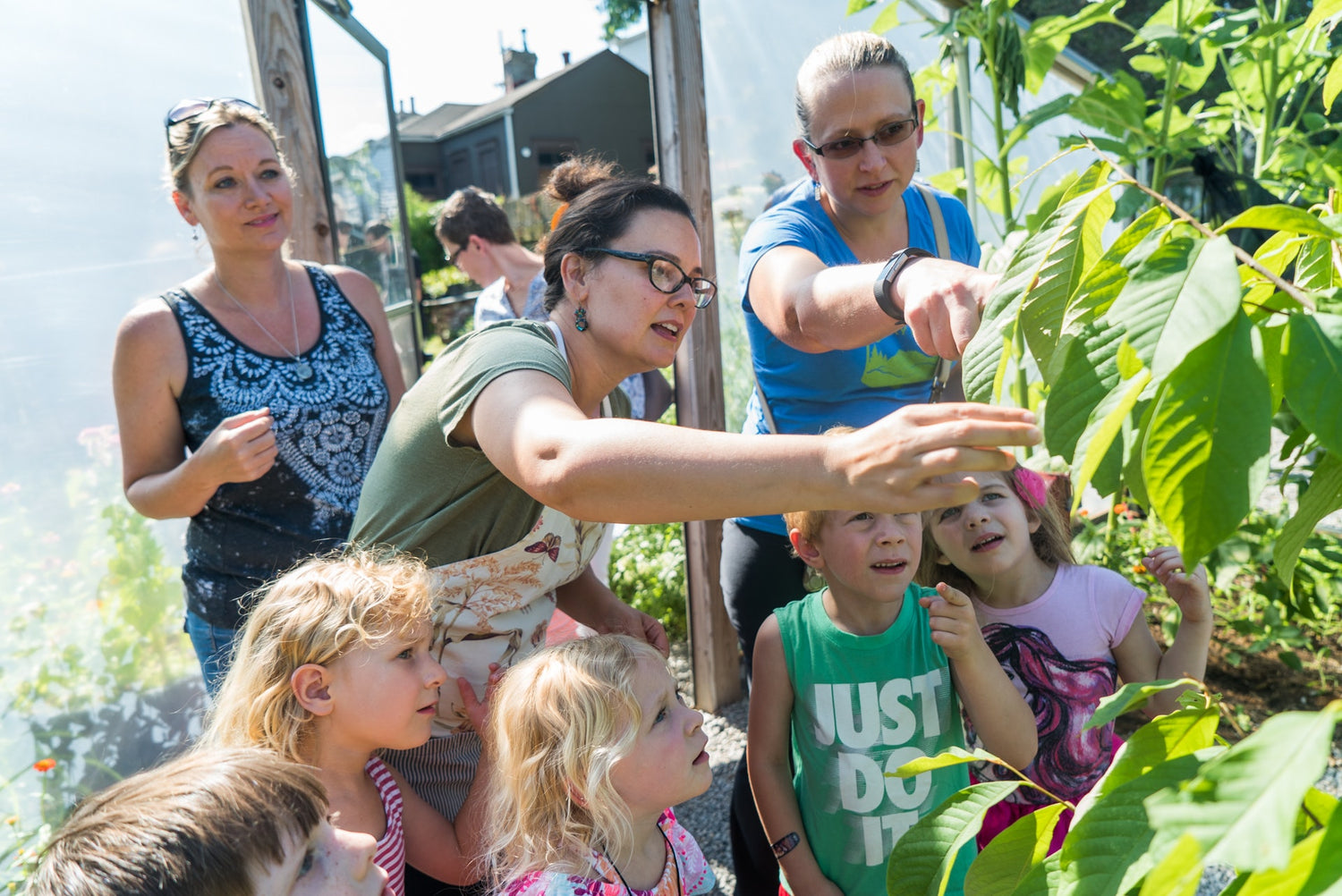 Field Trips
We love to host classrooms, summer camps, scout troops, garden clubs, homeschool groups and other special interest or community groups!
Visits to Idlewild Butterfly Farm typically last one hour and begin with a tour through our fascinating Insectarium, where visitors will view up-close insects such as hissing cockroaches, giant stick insects, praying mantids, and more! Participants will learn where they are from, what they eat and how they protect themselves from predators.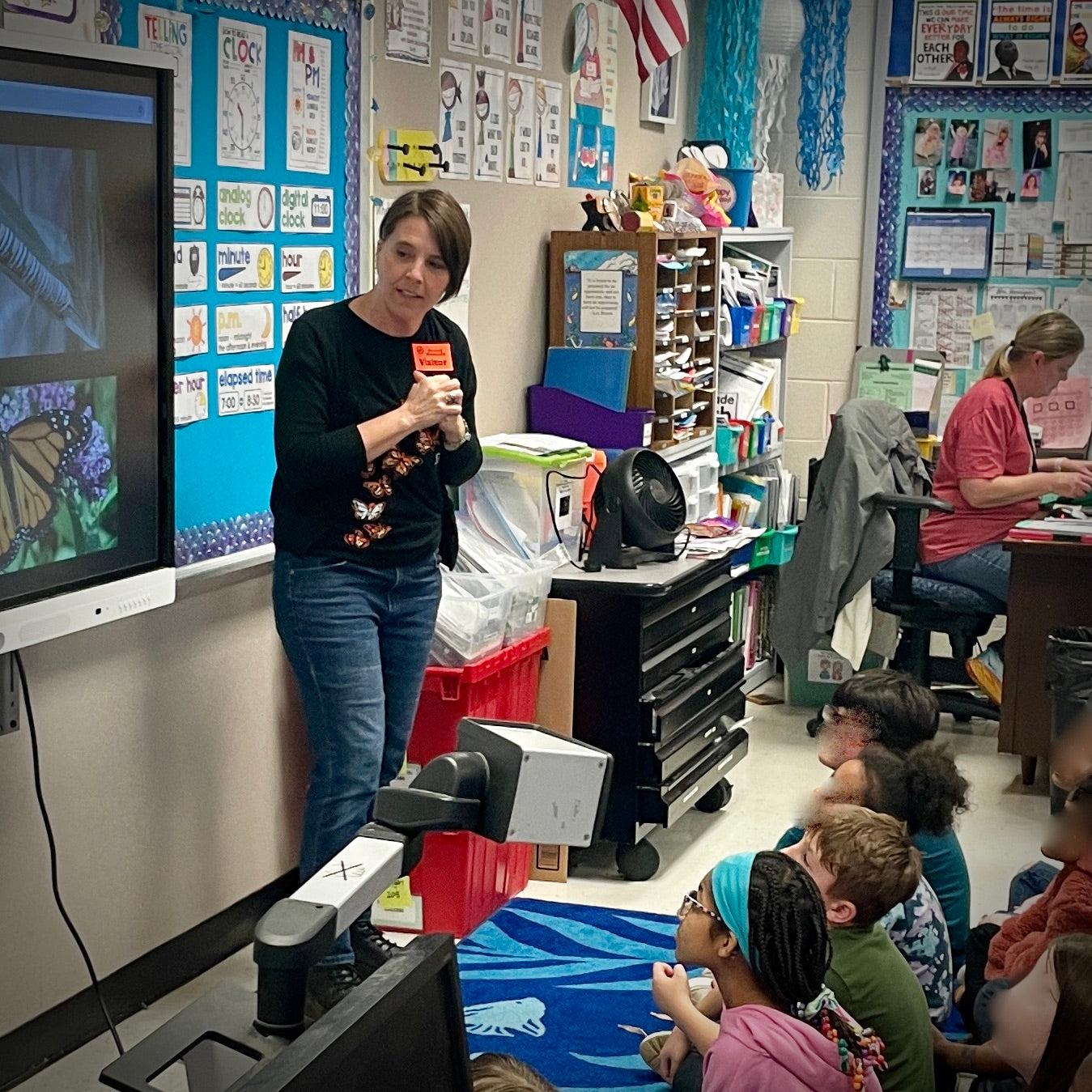 Classroom Visits
Bring the magic of Idlewild to your classroom! We offer a variety of fun and engaging educational opportunities for school aged children that are compatible with the Kentucky Science Standards and adapted for the appropriate age level. Your students will be awe-struck by the many species of insects we can bring directly to the classroom. Pair a Live Insect Experience with a fun and interactive lesson on the topic of your choice.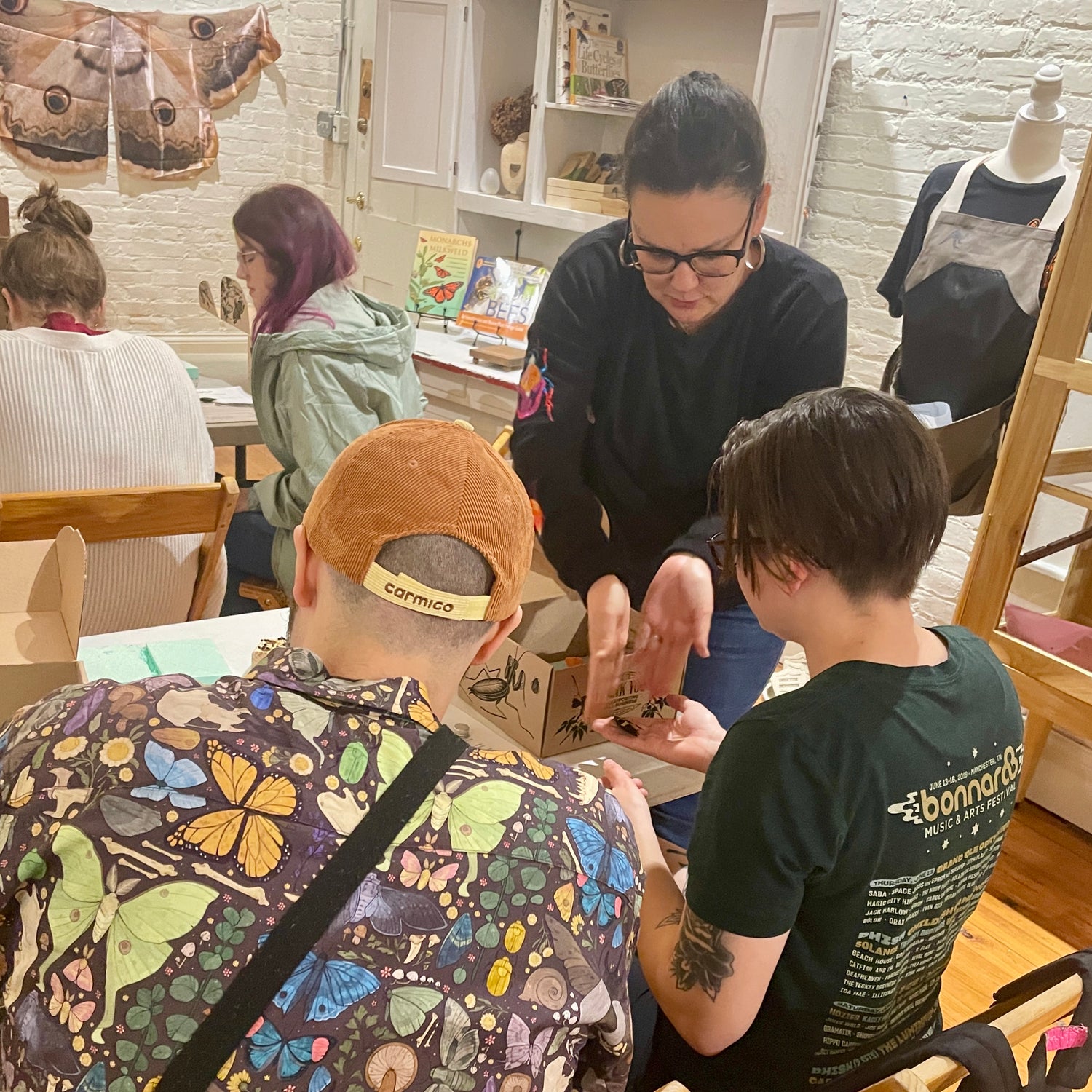 Scout Experiences
Scouts of all ages enjoy a memorable experience at Idlewild! We tailor scout visits to the badge your group is aiming to earn AND earn your own special Idlewild badge with any program! Scouts may visit Idlewild for a customized field trip or participate in Scout specific workshops. We are also happy to offer a Live Insect Experience and custom programming at your location.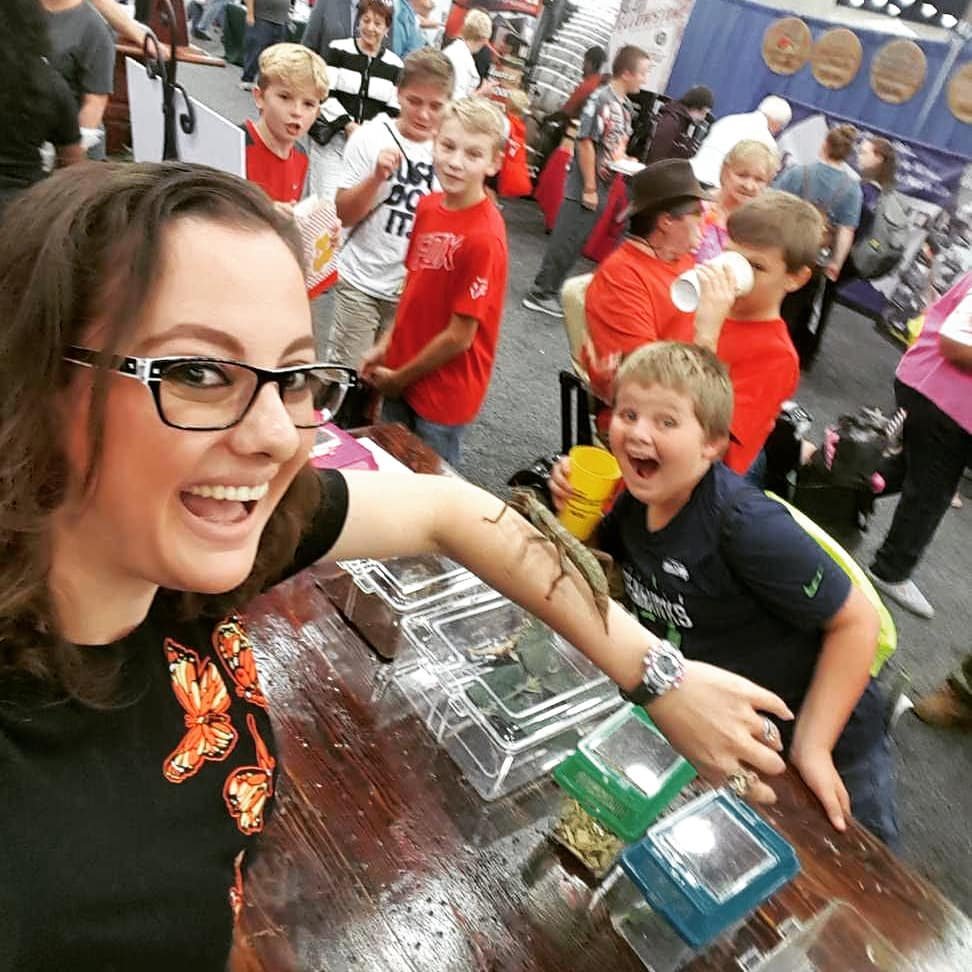 Community Events
Let us bring the bugs to you! Our Live Insect Experiences promote respect and understanding of all arthropods by allowing guests to get up-close and personal with various species of our insect friends from Idlewild! Looking for an educational guest speaker to present at your next community group meeting?  Interested in having a booth with exotic insects on display at your big event?  Contact us to discuss if we are available to participate! Program fees and mileage reimbursement apply.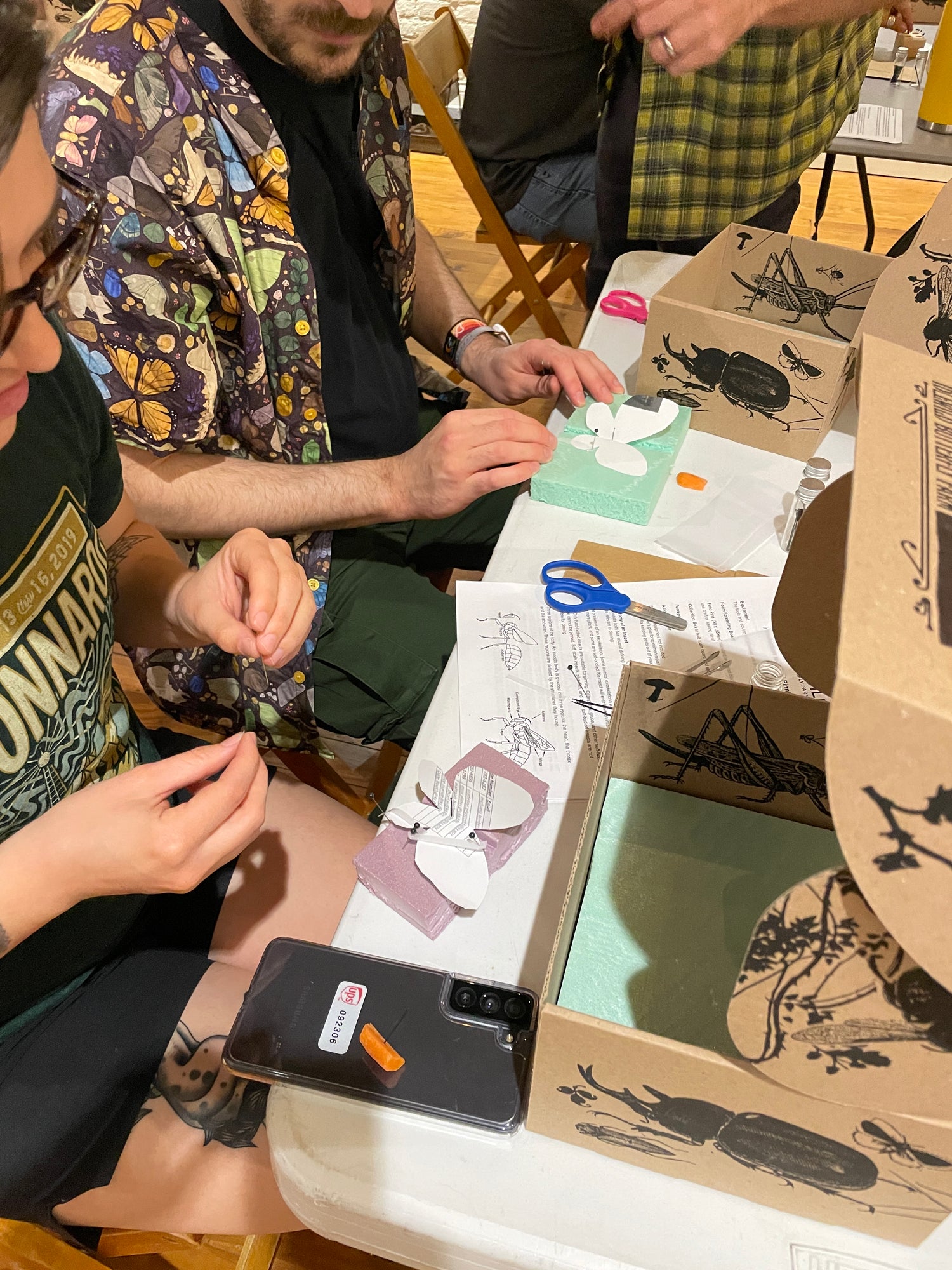 Tours and Workshops
Tour Idlewild to learn about the Butterfly Farm and the native and exotic insects housed in our laboratory, a USDA Containment Facility. We host informational workshops and special events throughout the year that are open to the public. Sign up for our mailing list to be notified of our schedule of tours, workshops and special events. Click below to sign up for what is currently available. Private tours and Field Trips may be arranged.
RESERVE NOW!